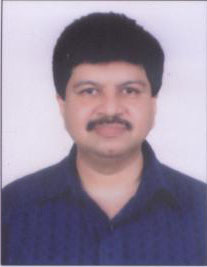 Vaziruddin Ahmad Siddiqui
Chairman of AQJ Group of Institutions
AQJ Group of Institutions was pioneered under the Maqbool Hussain Educational Welfare Society, Mohammed Vaziruddin Educational Society and Mohammadiya Educational Society which was formed as a result of the inspiration of Janab Abdul Qadir Jeelani.AQJ Group of Institutions are being successfully administered by four zealous youngmen who are determined to provide quality Education which is highly demanding and professional especially to the minority students.Janab Siddiqui, Janab Farooqui, along with their Brothers Janab Jafri and Janab Javvad are the pillars of this magnificent edifice of AQJ Group.
The group aims at producing Global Managers, IT Professionals, Technocrats and Young Scientists of excellence to equip the Indian Industry with contemporary global information. The Institutions were initiated in the year 1996, and have grown expeditiously standing among the top Colleges of the State. For over a decade the Group is dedicated in providing quality education to students of the Country.
AQJ Group of Institutions approved by All India Council for Technical Education and recognized by Government of Andhra Pradesh is the only Muslim Minority Educational Group in North Coastal Andhra Pradesh.The Group diversified into Management, Engineering, Life Sciences, Biotechnology and related fields and added many feathers to its cap. The courses that are offered by the Group are contemporary and meet the demand of the students as well as of the job industry.